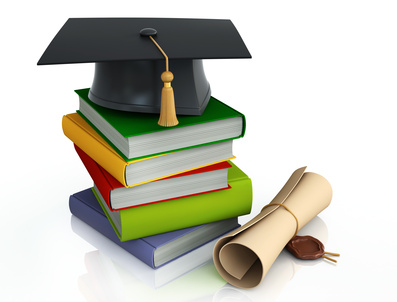 We're excited to share with you the incredible journey that awaits you as a student at our institution. Bellarks Polytechnic is renowned for their hands-on approach to education, bridging the gap between theory and practice, and equipping students with the skills they need to succeed in today's dynamic world. In this blog post, we'll explore the unique aspects of a polytechnic education and how it can unlock your full potential.
A Bridge Between Theory and Practice: Polytechnics are all about experiential learning. Unlike traditional universities, where the focus is often on theory and lectures, polytechnics emphasize hands-on learning. Students engage in real-world projects, internships, and practical experiences that prepare them for the workforce. Whether you're studying engineering, hospitality, or graphic design, you'll have the chance to apply what you learn in a tangible way.
Industry-Relevant Programs: Our polytechnic is dedicated to offering programs that align with industry needs. We work closely with local businesses and organizations to ensure that our curriculum reflects the latest trends and technologies. This means that when you graduate, you'll have the skills and knowledge that employers are looking for, giving you a competitive edge in the job market.
Diverse Learning Environments: Polytechnics often have diverse student populations, including international students and mature learners. This diversity enriches the learning experience by exposing you to different perspectives and cultures. You'll have the opportunity to collaborate with people from various backgrounds, fostering a global outlook and enhancing your interpersonal skills.
Supportive Faculty and Staff: Our dedicated faculty and staff are here to support your academic and personal growth. They have real-world experience in their respective fields and are passionate about helping you succeed. Whether you need assistance with coursework, career advice, or personal challenges, you'll find a network of caring individuals ready to assist you.
Entrepreneurship and Innovation: Polytechnics are hubs of innovation and entrepreneurship. Many institutions, including ours, encourage students to develop their entrepreneurial skills and turn their innovative ideas into reality. You'll have access to resources such as incubators, maker spaces, and mentorship programs to help you bring your entrepreneurial dreams to life.
Career Opportunities: Ultimately, the goal of a polytechnic education is to prepare you for a successful career. Our career services team will work with you to identify your strengths and interests, connect you with potential employers, and help you secure internships and job placements. We're committed to your long-term success, not just your time as a student.
At our Polytechnic, we believe in the power of education to transform lives and open doors to a world of opportunities. The polytechnic experience is a unique and dynamic journey that equips you with the skills, knowledge, and confidence to thrive in your chosen field. Whether you're just starting your educational journey or looking to enhance your existing skills, we invite you to explore all that our institution has to offer. Your potential is waiting to be unlocked, and we're here to help you achieve your dreams. Welcome to the world of possibilities at Bellarks Polytechnic, Kwale.
Share this post to your friends: